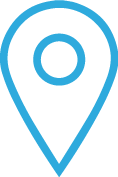 DAY 1.
Meet with tour leader in Verona and start the journey by motor coach to Brenner Pass, Austria and Germany. Free lunch along the way. In the afternoon, arrive at Lake Chiemsee, the largest lake in Bavaria, located east of Munich. Aboard a boat you reach the island of Herrenchiemsee. Tour (with audio guides) of Herrenchiemsee Castle, particularly beloved by King Ludwig II. Here he spent part of his youth and hosted the great composer and friend Richard Wagner. At the end of the visit return to the mainland and depart for Munich. On arrival settle in the hotel. Dinner and overnight stay.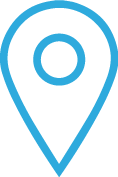 DAY 2.
Breakfast at the hotel. Depart for southern Bavaria. Visit the Castles of Hohenschwangau and Neuschwanstein (with audio guides), commissioned by King Ludwig II in the majestic landscape of the Bavarian Alps. The former is a neo-Gothic mansion, in whose rooms frescoes celebrate the German chivalric sagas dear to Richard Wagner. Here the king spent part of his childhood. Neuschwanstein Castle, on the other hand, is a building with tall towers that inspired Walt Disney's animations in some famous films. Stop in Oberammergau, where the facades of houses and buildings are decorated with trompe l'oeil frescoes. Return to Munich. Dinner and overnight stay.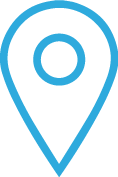 DAY 3.
Breakfast at the hotel. In the morning, guided city tour: the Marienplatz, the heart of Munich; the Church of Our Lady; the Palace of the Dukes of Bavaria; and the Hofbräuhaus, a former brewery. the Maximilianeum; the Royal Square where splendid neoclassical buildings such as the Glyptothek stand; the elegant Ludwigstrasse; the Karolinenplatz; the Pinakothek (exterior) Free lunch. In the afternoon, visit Nymphenburg Castle (with audio guides). The spacious Baroque complex, west of Monaco, was built as the summer residence of the Elector Princes of Monaco. In addition to the castle, the majestic Baroque court complex includes a number of important collections and the park enchants with waterways and pavilions. Dinner at the brewery. Overnight stay at the hotel.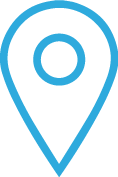 DAY 4.
Breakfast at the hotel. In the morning, depart for southernBavaria for a visit to theCastle of Linderhof, the smallest of the castlesbuilt by Ludwig II on the model of the PetitTrianon of theRegion ofVersailles but undoubtedly the monarch's most beloved. At the end of the visit departure for Garmisch Partenkirchen and Innsbruck. In the course of the afternoon, crossing theBrenner border. In the evening, arrival in Verona and return to the place of departure.