Duration
6 days / 4 nights
Formula
Clio Travel guided tours
Overview
Discovering the Big Apple
A city that fascinates with the many facets it presents
Our exclusive tour with Clio Viaggi Escort to enjoy a unique experience
Ita Airways Flights
15.03.2023 MXP – JFK AZ 604 13:00 – 17:25
19.03.2023 JFK – MXP AZ 605 21:45 – 10:40 + 1 of 20.03.2023
HIGHLIGHTS
Total balance upon confirmation.
Tour confirmed with minimum 18 participants.
Registration by 01/21/2023.
By 01/22/2023 will be notified by email whether the tour will be confirmed or not. In case of non-confirmation of the tour by the agency due to failure to reach the minimum number of participants, a refund transfer will be made for the amount paid.
Useful Documents: Passport and Esta - Individual passport valid at least 6 months beyond the date of stay. Minors must also be in possession of passports. Italy is a member of the "Visa Waiver Program," and to enter the United States without a visa, it is sufficient to obtain ESTA travel authorization. ESTA authorization has a cost of $14 per person payable by credit card only. The application for ESTA authorization is to be made via the Web at https://esta.cbp.dhs.gov where a form is filled out that is also available in Italian.
Itinerary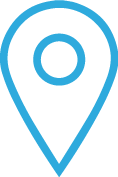 DAY 1 03/15/2023
ITALY/NEW YORK
Meeting with tour leader at Milan Malpensa airport and departure by line flight to New York.
Arrival in New York meet with local assistant and private transfer to hotel. Accommodation in reserved rooms and time at leisure. Free dinner and an overnight stay in hotel.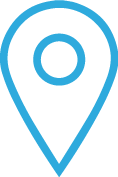 DAY 2 03/16/2023
NEW YORK CITY
Breakfast at the hotel. Meet with local Italian-speaking guide for half-day city tour. An unmissable opportunity to see, to discover the best of New York City. The most famous places and monuments as well as unexpected corners. After this immersion in the most current New York, you will be able to set off to explore the "Big Apple" at your own pace. Going to search for the one that you were most impressed or most interested in. The 4-hour city tour includes Central Park West, Dakota Building, Little Italy, a walking tour of the Chinatown neighborhood, Under the Brooklyn Bridge (Manhattan and Brooklyn Bridge), Battery Park, The new World Trade Center.
Free meals. Overnight stay at the hotel.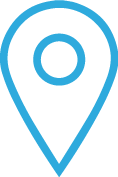 3RD DAY 17.03.2023
NEW YORK
Breakfast at the hotel. Meet with your local guide and depart for the Triboro Tour that will take you to explore the other cities that make up New York: the Bronx, Queens, Brooklyn and Staten Island-famous neighborhoods with contrasting ethnic realities. The itinerary will continue with visits to some of the neighborhoods and areas that are home to Orthodox Hassidim Jews, Italian-Americans and many other ethnic groups that make up the famous "meltin pot." A 5-hour Tour that will introduce you to authentic New York!
Afterwards time at leisure for individual activities, free meals and overnight stay at the hotel.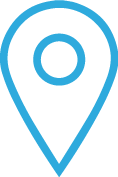 DAY 4 03/18/2023
NEW YORK
Breakfast at the hotel. Full day at leisure for individual activities and visits and shopping in the Big Apple. Your companion, can give you suggestions and advice.
Free meals. Overnight stay at the hotel.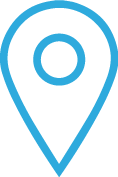 DAY 5 DAY 19.03.2023
NEW YORK
Breakfast at the hotel. Morning devoted to a scenic tour of the Harlem neighborhood, considered the cradle of "black" New York's heritage and its truest soul. At the end of the tour there will be a Baptist Mass accompanied by classic gospel choirs, a tradition that matured during the days of slavery, when blacks were unable to read and were not allowed to participate in the religious rites of whites.
Upon completion return to Manhattan and time at leisure for individual activities. Free lunch.
In the afternoon private transfer to New York airport for return to Italy.
Meals and overnight stay on board.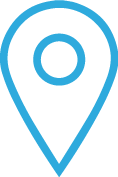 DAY 6 20.03.2023
ITALY
Breakfast on board. Arrival at Milan Malpensa and return to the places of belonging.



The fee includes / The fee does not include
Scheduled round-trip flight from Milan Malpensa
Airport taxes
Assistance and private transfer from airport to hotel and v.v.
Basic accommodation double room with 1 king bed in hotel 4**** Time Square area with breakfast included
3 half-day tour with Italian-speaking guide
Health insurance with unlimited expenses and cancellation for certifiable medical reasons
Clio Travel Companion
Lunches, dinners and drinks not listed in the program
Entrance fees to sites and monuments
Porterage and tipping
Personal extras and anything not expressed under the heading the fee includes.
Tour's Location
New York, NY, USA
You might also like
This site is registered on
wpml.org
as a development site.