Formula
Clio Travel guided tours
Overview
Date 19/03/2023
Brescia celebrates "Italian Capital of Culture 2023
A chronological itinerary in the heart of the city to learn about and relive its history. A pleasant and engaging walk through the 4 main squares where the monuments that characterize the historical and artistic face of the city stand. Visit to the Museum of S. Giulia, unique in Italy and Europe in terms of exhibition concept and location; the City Museum, housed in a monastic complex of Lombard origin, a UNESCO World Heritage Site.
HIGHLIGHTS
Registration by Feb. 24, 2023
Excursion confirmed with a minimum of 30 participants
Confirmation will be communicated when registration closes
If the number of participants is not reached, for a minimum of 25, a surcharge of 5.00 euros per person will be applied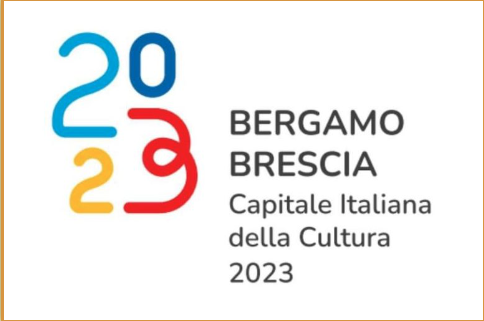 Departure from Inzago by GT coach in the direction of Brescia.
Morning dedicated to visiting Brescia, Culture Capital 2023. A "city of stone" in which two thousand years of history are manifested tightly in every square, along every street and at every corner.
Passing through some of the city's most elegant pedestrian streets, we will pass into Piazza Duomo , where the city's two cathedrals stand side by side.
The affection of Brescians goes especially to the Old Cathedral, called the Rotunda because of the circular shape of its floor plan.
Having walked along some of the city's busiest and liveliest pedestrian streets, we arrive at the elegant white Piazza della Loggia, a plunge into the beauty of the "Lombard-Venetian Renaissance."
The route ends in Victory Square, the last great urban esplanade of an entire neighborhood.
At the end, time at leisure for free lunch.
In the afternoon, guided tour of the Museum of St. Julia, set up inside the Lombard monastery of St. Savior -S. Giulia, a UNESCO World Heritage Site and considered one of the most beautiful and interesting museum complexes in Italy.
Of the museum, the Roman and Lombard sections are particularly noted for the spectacular combination of the monastery rooms and the exhibits. The early medieval section of the museum, leads to the Lombard church of St. Savior. Architectural gem of particular value in light of the fact that there are only seven remaining Lombard buildings in elevation in all of Italy and the world. In Santa Maria in solario, Romanesque oratory of the nuns, the so-called "King Desiderius Cross," a splendid precessional cross from the Carolingian period, embellished with 212 gems, is on display. Of great charm is the Renaissance Nun's Choir, high above the Lombard church and completely frescoed during the 16th century.
At the end of the visit return to Inzago.

The fee includes / The fee does not include
GT buses from Inzago
Guided tour of the historic center of Brescia
Admission and guided tour of the Museum of St. Julia
Earphones
Medical health insurance
Clio Travel Companion
Tour's Location
Museum of Santa Giulia, Via dei Musei, Brescia, Province of Brescia, Italy
You might also like
This site is registered on
wpml.org
as a development site.