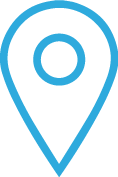 DAY 1 04/28/2023 INZAGO - SIENA
Departure by GT coach from Inzago. Free lunch on the way.
In the afternoon, meet your guide and take a guided tour of Siena. The city is universally known for its artistic heritage and the substantial stylistic unity of its medieval street furniture, as well as for its famous Palio. The historic center was declared a UNESCO World Heritage Site in 1995.
At the end of the visit transfer to hotel 4**** in Grosseto.

Accommodation in the reserved rooms.

Dinner with 3-course menu including drinks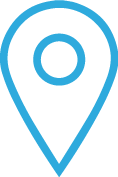 DAY 2 29.04.2023 MASSA MARITTIMA - CASTIGLIONE DELLE PESCAIA
Breakfast at hotel.
Departure by reserved GT coach for Massa Marittima.
Morning dedicated to a guided tour of Massa Marittima. A true gem of the Tuscan Middle Ages, it preserves an extraordinary square overlooked by all the symbols of the city's thirteenth-century power: religious, economic and political. They are represented by the very famous Cathedral of St. Cerbone, made entirely of travertine, the Town Hall, the Mint Tower and the Praetorian Palace. On this square twice a year an ancient and heartfelt competition between crossbowmen, the Balestro del Girifalco, takes place, surrounded by flag-wavers and figures in medieval costume. Massa has 14th-century walls and fortifications and the stunning Gothic Church of St. Augustine, inside which is preserved the habit of St. Bernardine, who was born here in 1380.

Lunch in typical local restaurant with 4-course menu including drinks

Transfer by GT coach to Castiglione della Pescaia. Afternoon dedicated to a guided tour of Castiglione della Pescaia, a beautiful seaside village overlooking the coast from the top of the Aragonese Castle. Inside its walls it is still possible to admire the medieval appearance and charm in the various buildings built with characteristic stone wall structures.
At the end of the visit transfer to the hotel.

Dinner with 3-course menu including drinks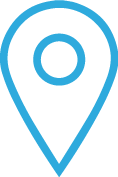 3RD DAY 30.04.2023 GROSSETO - ROSELLE ARCHAEOLOGICAL AREA
Breakfast at the hotel
Guided tour of the town of Grosseto. The development of the town is more recent than that of other ancient villages rising in Maremma, roughly in 935, the year in which the town of Roselle was completely destroyed by Saracen pirates.
The town's characteristic historic center is enclosed by the ancient Medici walls that have retained their original appearance to this day.

Free lunch

Afternoon dedicated to visiting the Archaeological Area of Roselle, located about 8 km north of Grosseto, preserves the remains of the ancient center that stood here in Etruscan and Roman times. Roselle was a coastal city on the ancient Lake Prile, important for fishing and trade with inland Etruscan cities. It was inhabited from the first half of the seventh century B.C. until the second century; from this time on, the city was subject to a sharp decline that gradually affected all Roman cities.

At the end of the visit transfer to the hotel.

Dinner with 3-course menu including drinks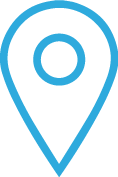 DAY 4 01.05.2023 LILY ISLAND AND GIANNUTRI
Breakfast at the hotel
Activities with Environmental Guide

Breakfast and departure for the port. Start of navigation in the direction of Giannutri Island. Having landed on the island, guests will have the opportunity to take a short nature-historical walk within the Tuscan Archipelago National Park, or to relax and take a swim in the picturesque Cala Maestra.
Guests will be accompanied by hiking-nature guide.

Lunch, based on seafood, will be served aboard the ship moored in the beautiful cove.

MENU:

Fisherman's Risotto
Fish fry
Sweet
Water and wine

In the early afternoon resumes sailing to Giglio Porto.

Here a stop to devote to visiting the seaside village, and for those who love to relax still a chance to lie in the sun or stop to sip a cool drink on the small tables of the bars overlooking the marina. On the return circumnavigation of the Argentario promontory and Maremma Park.

At the end of the visit transfer to the hotel for dinner.

Dinner with 3-course menu including drinks.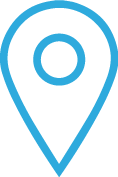 DAY 5 02.05.2023 TALAMONE AND CARRIAGE TOUR
Breakfast at the hotel and check out

Guided tour of Talamone and carriage tour.
Talamone is a small medieval village that stands on a promontory overlooking the sea in a striking panorama with views of Mount Argentario and the islands of the Tuscan Archipelago.

Typical lunch in local farmhouse

Menu

Polenta with game ragout / Maremma croutons / Tuscan chopping board

Tortelli maremmani cacio e pepe

Brisket of Veal with Morellino / Baked Potatoes

Apple Cake

Red Wine / Natural Mineral Water

At the end of lunch, departure for the return journey.