Formula
Clio Travel guided tours
Overview
Date: 7/01/2023
Location: Repower Theater, Milan
Time: 15:30
Registration by: Nov. 25, 2022
I LEGNANESI are back by popular demand again in the 2022/2023 season with a new show to spend two lighthearted hours together with the Colombo Family, Teresa, Mabilia and Giovanni, and be enchanted by the sumptuous paintings of the Rivista all'italian: I LEGNANESI, once again, will amaze you!
HIGHLIGHTS
Armchair seats
Clio Travel Companion
GT buses from Inzago
Excursion confirmed with minimum 35 participants, confirmation will be announced 21 days before the event date.
With minimum 25 participants supplement of EUR 10.00 per person.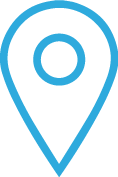 Tour's Location
Repower Theater, Milan
You might also like
This site is registered on
wpml.org
as a development site.