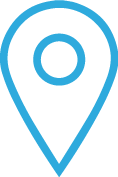 DAY 1: AIX EN PROVENCE
Meeting with tour leader in Genoa and beginning of the trip by motor coach to Ventimiglia and the South of France. Free lunch along the way. In the afternoon arrival in Aix en Provence, the ancient Aquae Sextiae of Roman origin, refined and elegant, considered one of the most beautiful locations in southern France. Here lived and paintedCézanne, who in more than one canvas painted the nearby Mont Sainte - Victoire. Meet with the local guide and stroll along the centrally located Cours Mirabeau, an elegant boulevard with its giant plane trees, old cafes, beautiful fountains and fine aristocratic buildings. Visit the old town with its colorful markets, and Saint Sauveur Cathedral. When finished, settle in the hotel. Dinner and overnight stay.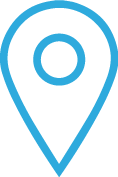 DAY 2: CASSIS AND THE CALANQUES - MARSEILLE
Breakfast at the hotel. Morning devoted to an excursion to Cassis, a delightful little fishing port with its vineyards and gullies, a wonderful system of fjords carved into the vertical white cliffs, stretching more than 20 kilometers along the Mediterranean coast beyond Marseille. Boarding for a mini-cruise (duration 45 minutes) during which you will see Port Miou, Port Pin and En Vau, the most spectacular of the three for its white cliffs and crystal clear waters. Return to Cassis and free lunch. In the afternoon, continue to Marseille and meet with the guide for a city tour. The Old Port, the Old City, the "Panier" Quarter will be admired. Climb to the Byzantine church of Nôtre Dame de la Garde from which there is a spectacular view of the entire city. Return to the hotel. Dinner and overnight stay.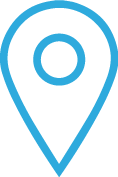 DAY 3: THE PERCHED VILLAGES OF PROVENCE
Breakfast at the hotel. The day is devoted to an excursion to the most beautiful "villages perchés," the perched villages of Provence, following a very picturesque and interesting landscape itinerary. Visit Gordes, the most visited and most famous village in the Luberon, buen retreat of Parisians, set of famous movies. Afterwards visit Roussillon, where houses in bright ochre colors stand out against the blue sky. Free lunch. In the afternoon visit Sénanque Abbey, founded in 1148, a masterpiece of Cistercian architecture and at the time of the lavender bloom (June and July) one of the iconic places in Provence. Return to the hotel. Dinner and overnight stay.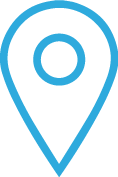 DAY 4: AIX EN PROVENCE - SAINT MAXIMIN - LE THORONET - VENTIMIGLIA - GENOA
Breakfast at the hotel. Depart in the direction of Saint Maximin de la Sainte Baume, a charming Provencal town dominated by a 13th-century abbey complex. Chaperoned visit. Continue on to the Abbaye du Thoronet, the second Provençal abbey that, like Sènanque, dates back to the 12th century. Visit and free lunch. In the afternoon, continue to the Ventimiglia border and Italy. In the evening return to the starting location.