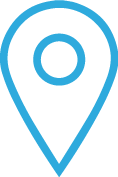 DAY 1: GENOA - AIX-EN-PROVENCE
Meet with tour leader in Genoa and depart by motor coach for France. Free lunch along the way. In the afternoon we reach Aix-enProvence, an elegant and refined town, the ancient Aquae Sextiae, the first Roman settlement in Gaul. Guided tour of the city, considered one of the most beautiful in southern France. Stroll along the centrally-located Cours Mirabeau, an elegant boulevard with its giant elms, old cafes, beautiful fountains and fine aristocratic buildings. Visit the historic districts and Saint Sauveur Cathedral. Hotel accommodation around Aix-en-Provence. Dinner and overnight stay.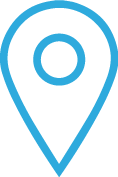 DAY 2: MOUSTIERS SAINTE MARIE - VALENSOLE PLATEAU
Breakfast at the hotel. Day dedicated to hiking in the Verdon region of Haute Provence along one of the most beautiful Lavender Roads. First we reach Moustiers Sainte Marie, a picturesque town situated between two rocky spurs. Free lunch. Time at leisure. Continue to the Valensole Plateau: from June to the end of July the fields are covered with flowering expanses of lavender alternating with the golden blond of wheat and sunflowers, offering some of the most scenic views on the tour. Visit a craft workshop for the preparation of lavender oil. Return to the hotel. Dinner and overnight stay.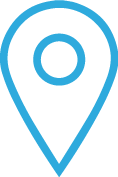 DAY 3: SÉNANQUE - AVIGNON
Breakfast at the hotel. Depart for the Vaucluse region with a visit to the Abbey of Nôtre Dame de Sénanque, nestled in lavender fields and becoming one of the iconic images of Provence. The Abbey founded in 1148 represents a masterpiece of Cistercian architecture. Continue to Gordes, the most visited and most famous village in the Luberon with its majestic castle and narrow stone streets, "buen retreat" of Parisians. It became famous to the general public as the set of the film "A Very Good Year." Walk through the ancient historic center. Free lunch. In the afternoon, continue to Avignon, the former papal seat, enclosed by 14th-century walls. Its jewel is the imposing Palazzo dei Papi, a Gothic-style palace-fortress where as many as nine popes lived after the papal court moved to France in 1309 at the behest of Pope Clement V, a Frenchman by birth. Visit the Palace of the Popes, the city center and the remains of the Pont de SaintBénézét on the Rhone. In the evening return to the hotel. Dinner and overnight stay.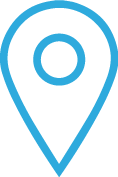 DAY 4: AIX EN PROVENCE - NIZZA - GENOA
Breakfast at the hotel. Depart for Nice, a beautiful town on the French Riviera, where the influence of Italian culture on architecture, cuisine and local dialect is clearly visible. Don't miss a visit to the old quarters behind Place Massena and a walk along the Promenade desAnglais, the waterfront overlooking the Baie des Anges. Free lunch and time at leisure for individual visits. In the afternoon, continuation to Italy. In the evening return to the starting location.